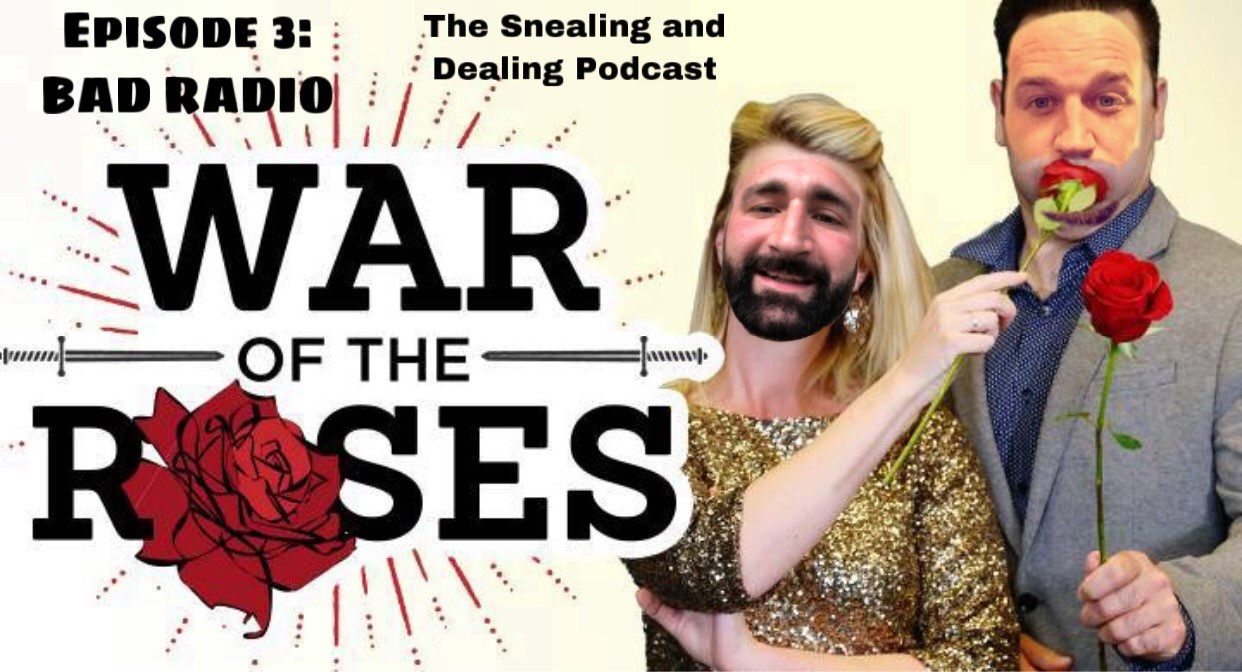 The Snealing and Dealing Podcast proudly presents Episode 3: Bad Radio!
Your Host Phill and co-host Alex tackle many of the most pressing issues in society today like stupid wrestling fans and bad radio! Here are today topics in no particular order
Bore-meets world update: will Steven And Kyle ever respond to Phill's twitter Dm? listen to find out!
Bad Radio out the Ass we talk about a fashion podcast, war of the roses and so much more! including Phill's Trip down memory lane.. in which Phill was on a wrestling podcast called...
The Steel Cage Podcast which eventually broke into two podcast The Steel Cage Podcast and The Dirty Sheets Podcast...was Phill the reason? no not really but we have some funny clips from it!
and of course our very special guest for this Episode...Clide Featherbottom with news about a new podcast of his own.
follow us on facebook @snelaing
and on twitter @snealing
check out our website at